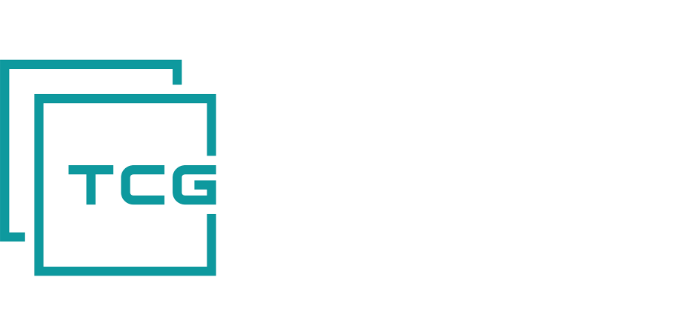 CV writing | Social Media | Approaching the market | Online learning
​
Almost all of us have been there, you are scouring the internet looking for a new role but for some reason your CV doesn't seem to be getting the attention it warrants.
There are many reasons for this; the hiring market is ever changing and having a good CV, although important, is only one piece of the puzzle. With that in mind we've used our collective 30 years' experience as technical recruiters to offer some free tips and guidance to help you build a professional online profile and in-turn, help you secure your dream job.
​
CV writing & template
Your CV is the first thing that a future employer or recruitment agency is going to read about you, so you need to make sure it does you justice. Here are 5 key points to consider:
We advise keeping your CV concise and to the point, detailing your professional experience and focusing on your best attributes.

Two to three pages is sufficient for a good CV, employers want a 'snapshot' of your personality and technical expertise, not your life story. Don't forget you can elaborate in an interview.

Don't be afraid to share facts and figures when referencing all your accomplishments – how much money did you save / make your previous employer? By how much did you exceed the targets you were set? Avoid using rounded estimates, if you know the exact number then use it – it's more believable.

Try and avoid stock phrases like being a ''good team player'' or "can work well with others as well as on my own" – employers see these phrases A LOT and they've become meaningless.

Here you'll find our useful CV template, should you need it.
​
Social media
Having a social media presence can really help enhance your online profile. Whether you are actively looking for work or a passive job seeker there are some great free platforms out there that we would recommend you explore.
LinkedIn - Our 10 Step Guide
LinkedIn is the most widely used by the hiring community, if / when you set up an account take your time to ensure your profile looks professional and is reaching the right audience. Below is our 10-step guide to building a great LinkedIn profile:
Images – Upload a professional profile picture so people recognise you. There is also an option to add a banner image to your profile, something specific to the industry you are working in can work well, but this is down to personal preference and can be left as the default banner that LinkedIn provide if you wish.

Introduction – Name,location, contact information along with a headline. This would usually be your current job title, but it doesn't have to be e.g if you are currently unemployed you could use a phrase along the lines ''seeking new job opportunities in the Automotive sector''.

About – A chance to give a summary of your personal and professional experience, roles you have had, projects you have worked on and achievements in your career. Don't be afraid to use facts and figures, go into detail about all the great things you have accomplished.

Experience – Outline your work history in chronological order, most recent first. Provide some detail on each position you have held and ensure all the dates are correct and align with your CV.

Education – detail your education, again this should be chronological order, most recent first along with any qualifications you have obtained throughout this time. These can range from school, college, university, online classes or industry specific courses you have attended.

Skills & Endorsements – This section allows you to add or tag 'skills' to your profile, keep them specific to your industry and invite your network to endorse you for them. This shows your profile is genuine and that people recognise your skills in your profession.

Recommendations – A great way to enhance your profile even further by getting a written recommendation from someone you have worked with, past or present. You have the option to keep this visible on your profile or remove it if you don't feel it is adding value.

Open to new opportunities – This option is great for passive job seekers; it allows you to make people aware that you are open to hearing about new work opportunities. It is something recruiter's lookout for when searching for candidates but be aware that although LinkedIn takes measures to prevent users from your current employer from seeing this they cannot guarantee complete privacy.

Groups – Research and join groups that are relevant to your sector, or target sectors if you are looking to move industry. These groups are a great way to keep up to date with the latest news, join discussions on forums and see the latest jobs being posted.

Activity – Stay active, comment, like, share, interact and continuously grow your network.
Facebook, Instagram, Twitter
If you are using other social media platforms (Facebook, Instagram, Twitter etc) for personal use rather than professionally then we would advise making them private. You don't want the dodgy fancy dress photos from 10 years ago on show for your future employers to see! This can usually be managed in your privacy settings.
​
Approaching the market
When you find yourself out of work it can be tempting to want to apply for lots of different roles, however having a more tailored approach is often more important. Applying for every position you
see, especially if it is not relevant to your background, will see your profile lose credibility and have less impact when applying for the more suitable vacancies.
Partnering with expert recruiters in your market is crucial, there are lots of agencies out there and working with all of them, particularly the ones who do not specialise in your sector, is not the way to go. Take the time to engage with your recruiter(s), understand which clients they are working with and where your information is being shared. If your CV is shared to 20 different companies by 20 different agencies, your profile is going to lose credibility.
We understand it can be difficult, especially if you are out of work, but being patient and tailoring your approach is ultimately what is best for your career long-term.
Online learning
There has been real serge in the amount of free online learning platforms that are now available to us, no matter what industry you work in. We're certain there will be suitable courses out there for you to complete. These are a great way to show your future employer you are willing to go the extra mile to continuously improve your skills. If you ever happen to find yourself unemployed, get online and find a suitable course to complete, it will help keep your mind engaged, give you some structure to your days and also look fantastic on your CV.
https://nationalcareers.service.gov.uk/find-a-course/the-skills-toolkit
https://www.open.edu/openlearn/science-maths-technology/free-courses
​
We hope this blog has helped with any queries you have about writing a CV and creating a professional online profile. For further guidance or if you have any questions, please do not hesitate to get in touch via Info@techconnectgroup.co.uk