Guidance & Compliance
Through our own experience and in conjunction with specialist legal partners, we offer our customers expert guidance on the new IR35 regulations and how it will impact their business.
We have a proven track record of helping companies implement robust and effective contingency worker policies, that mitigate the risk of a legal challenge and facilitate the continual use of contractors in a compliant manner.
We work in conjunction with the industry leading insurance and IR35 consultancy QDOS to ensure our policies and procedures are in-line with the latest government legislation.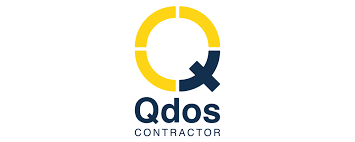 Contractor Audits

Robust Insurance

Compliant Payroll

Bespoke Contracts
Statements of Work
In conjunction with our industry partners DASIS and fully indemnified by QDOS' award winning IR35 insurance, Tech Connect Group offer customers a fully IR35 compliant project management solution, allowing them to outsource their programmes to a consortium of highly experienced engineering, manufacturing and production specialists in the UK.
DASIS are experts in delivering complex engineering projects from development through to production. Their engineers are highly experienced in managing teams across all engineering functions, ensuring project deliverables and timescales are met. They support all areas of the engineering supply chain and, through their manufacturing and materials partners, can offer expert guidance to cover all their customers' requirements.
The combined expertise of Tech Connect Group, DASIS and QDOS provide a winning formula to companies looking for an IR35 compliant work package solution.
Get in touch to discuss your outsource requirements in more detail;
Genuinely Outsourced

Fully Indemnified

Managed by Engineers

Cost Effective